Happy New Year everyone!! I hope you and your families have had a good 2014 so far...and what better way to start off the new year than with a fun family home evening teaching a GREAT principle?! ;)
I previously posted this over at the amazing blog Or So She Says... but I wanted to share it here today in case any of you missed it. I have been wanting to come up with a fun and interesting way to teach my kids about respect for a while now and I was really excited about how this fhe turned out.
To get started I had to think...what does respect mean to me and what do I want it to mean to my children?
I came up with this printable that will hang in our home throughout the week as a great reminder of some of the ways we can show respect in our lives. I just took each letter of the word RESPECT and came up with key words to use as gentle reminders for all of us :)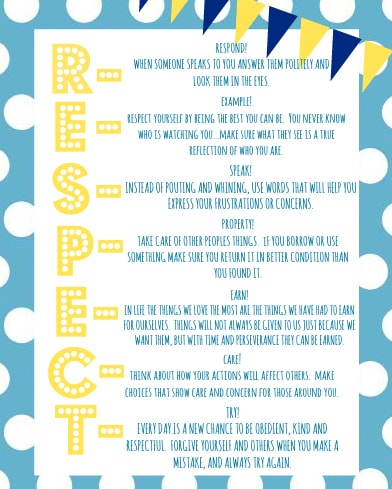 We went through letter by letter, and discussed ways we can be more respectful in our lives. After that it was time for the FUN! First things first...we needed some theme music. And there is only one obvious choice...blasting a little Aretha Franklin ;) As we listened to that great classic, I got out all the supplies we needed to make our very own... R-E-S-P-E-C-T Sock it to me Sock Puppets!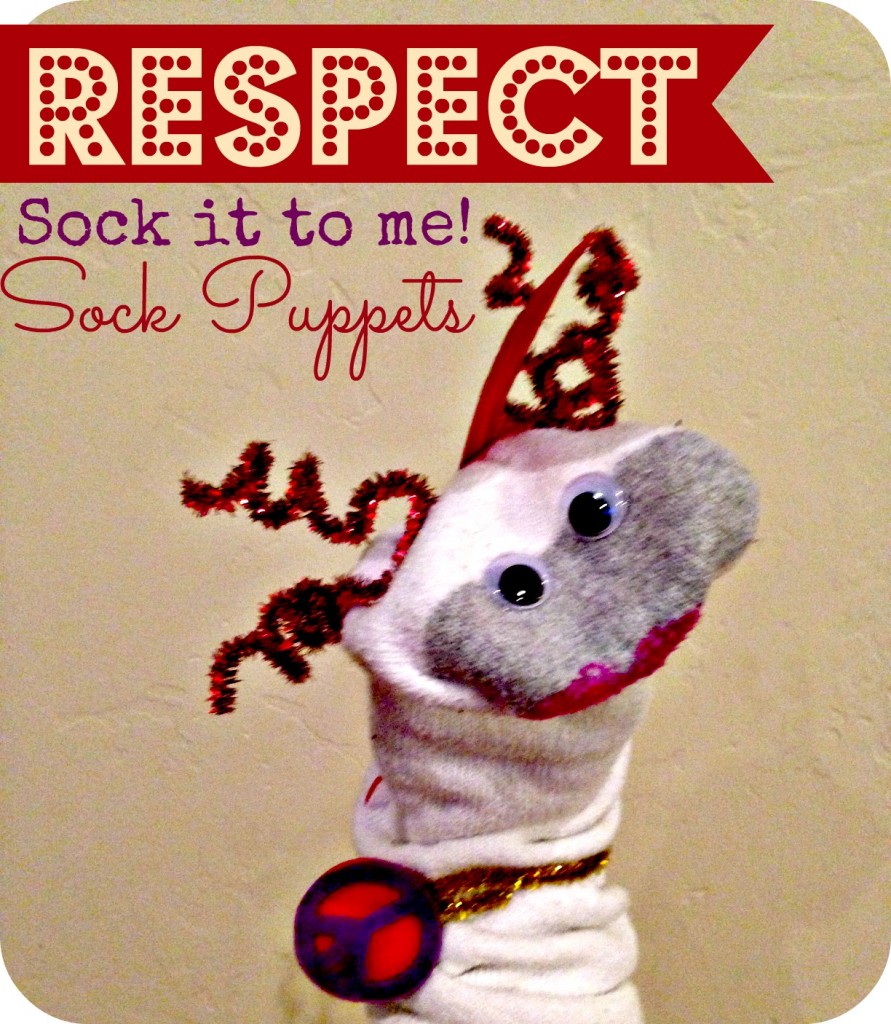 To make our puppets we just got a bunch of old white socks and all the random art supplies we could find! Things like googly eyes, pipe cleaners, pom-poms, feathers and stickers.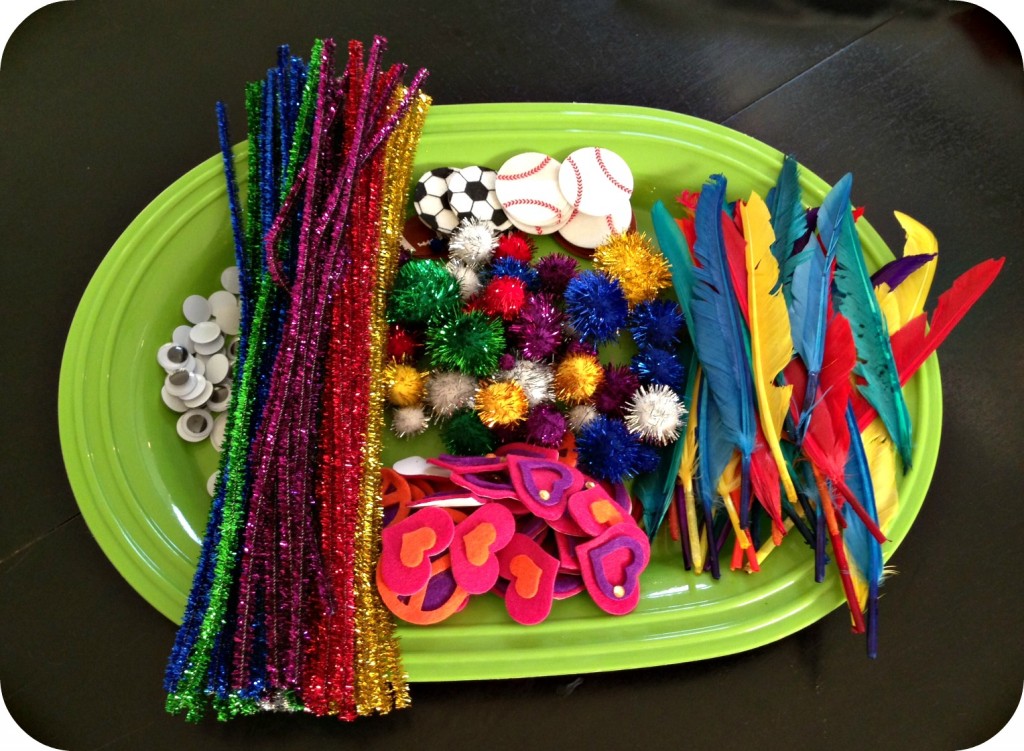 Once you have all your supplies get your glue gun ready and let your kids imaginations go wild!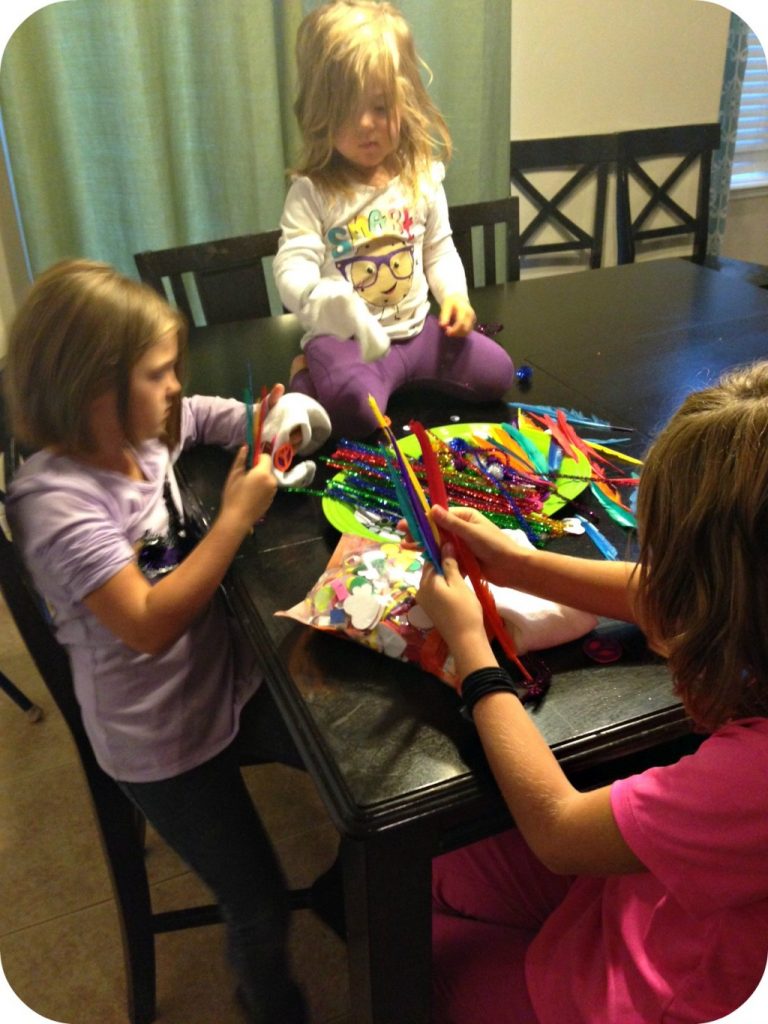 Now that you have your Sock it to me Sock Puppets ready to go, its time to let your kids really get involved and understand RESPECT in real-life situations.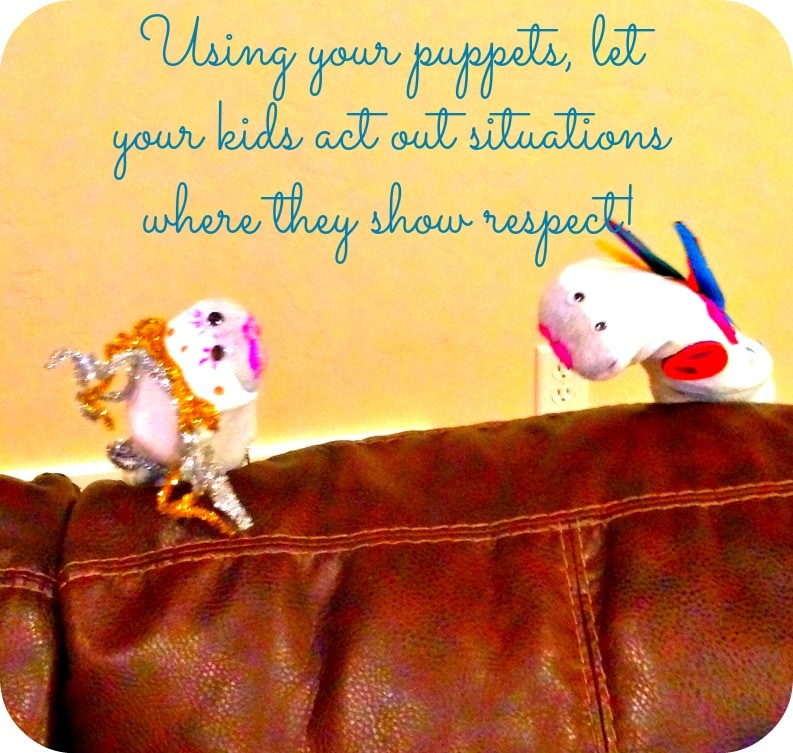 My kids loved acting out different scenarios where they showed respect for others property, responded to others in a respectful way, and obeyed mom and dad. I think they got a kick out of acting out what-NOT-to-do scenarios too ;) This is a great way to apply the lessons you just taught to your children, and show them how they can be used in their day-to-day lives.
Next week we will be back with another FHE, picking up where we left off in the Book of Mormon. Yes...we were supposed to finish that in one year, but it is better late than never right?! Thanks so much for stopping by!